Big Toy Stringing Machine Pro 3169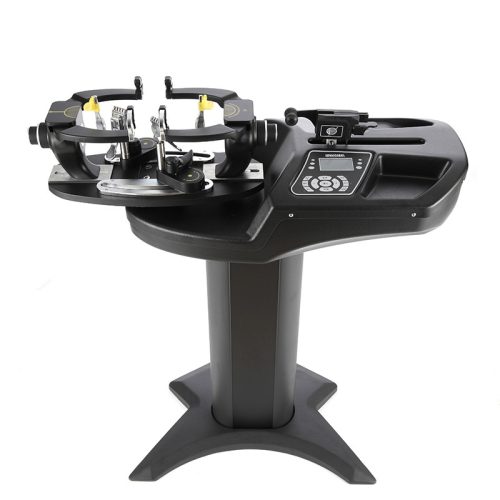 10lb -
0
lb
Pounds adjust area
0
Times works without any fault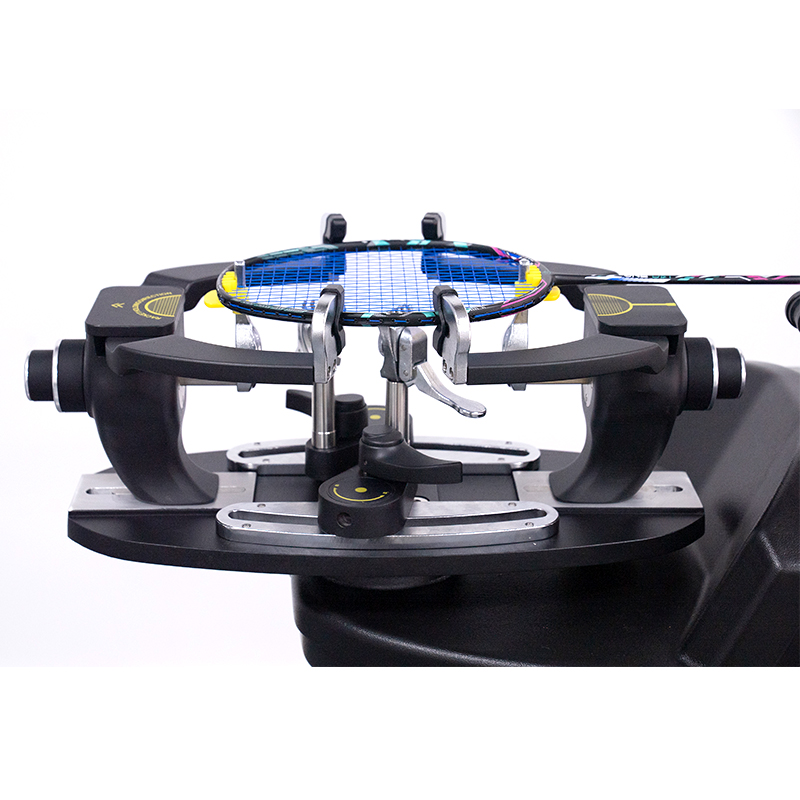 Racket clipping system:
Mobile six-point racket clipping, fast and uniform stress with a round work table.
Rotary toolbox, convenient to take tools.
U-clamp with badminton and tennis dual use, using special materials to contact with the racket, no hurting and convenient to string.
Patent anti-sliding clamp base system, not accidental loosening after locking, durable, no fault;
Clamp system:
Adopt a 5-teeth clamp, suitable for both badminton and tennis, treated with hardening and anti-aging, clip tightly, and no slipping.
Adjusting with the nut for different strings diameter.
With a lever fast handle system, no accidental bouncing or losing.
Length:47CM
Width:100CM
Height:110CM (can increase 10CM with extra column)
Color: Black
G.W.: 55KG
The machine's functions are the same as the Yonex Protech 8 Deluxe stringing machine
but
the price is reasonable and perfect quality.
What's extra in the package box?
3/4/5/6 mm Allen Wrench * 1
Diagonal Pliers * 1
Clipping Pliers * 1
Starting Clamp * 1
Hood * 1
Awl * 1
High Pounds Protector * 1
Badminton U-Clamp * 1
Power cable * 1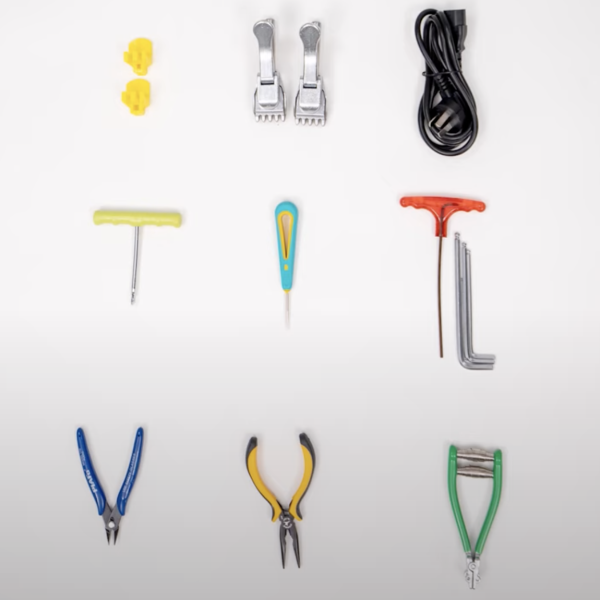 This stringing machine price now
£
2090
£1980.
Sometimes, we have special offers and support Finance Plans as well please contact us with more detail.